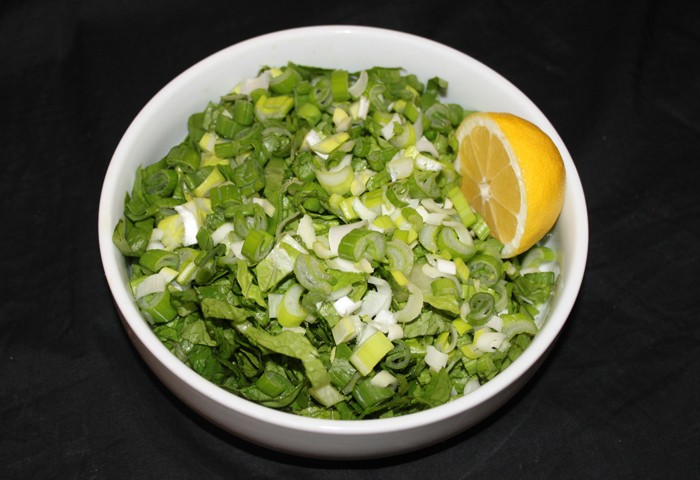 Ingredients:
1 letuce
3 spring onions
3 tbs of chopped dill
3 tbs of Greek extra virgin olive oil
3 tbs of lemon juice (preferebly organic)
salt & pepper to taste
Instructions:
Chop letuce in a salad bowl
Continue by adding the sping onions chopped
Sprinkle the chopped dill on top of the veggies
Pour in the greek Extra virgin olive oil and the lemon juice
Salt and pepper to taste.
Serving options:
lemon can be replaced by Greek organic wine vinegar
portions of Greek extra virgin olive oil and lemon or vinegar can be adjusted to tatse
roka vegetable (arrugola) can be added in as well
Καλή όρεξη !!! (kali orexi) – Enjoy!!!!