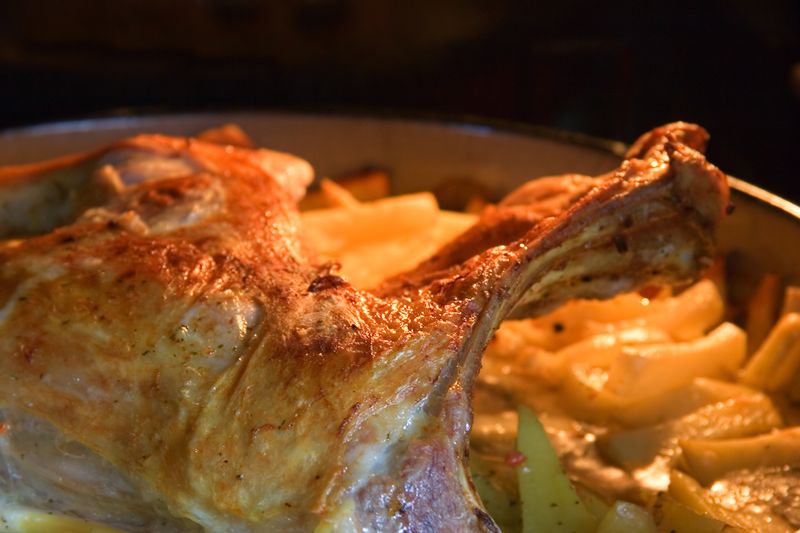 Ingredients:
1 leg of lamb (approx 1,5 – 2 Kg)
6 tablespoons Greek olive oil
5 bulbs garlic
1,5 Kg of potatoes
Juice of one lemon
Salt & pepper to taste
Instructions:
In a big pan cut the peeled potatoes in big pieces
Sprinkle salt and pepper and mix well using your hands
Salt and pepper well the lamb leg all around.
Make 2 - 4 small cuts on the leg with a sharp knife and fill them with garlic bulbs
Place the leg in the middle of the pan with the potatoes around it
Pour the olive and the lemon juice all over the lamb leg
Put among the potatoes 3-4 garlic bulbs
Cook it in preheated oven at 200 degrees Celcious for 40 minutes before reducing it
Take the pan out of the oven and cover it with foil
Lower the oven temperature to 150 and cook it for a further 80 - 100 minutes (depending on the oven).
Uncover the pan and let it take a nice golden brown colour and all juices get evaporated.
Tips:
ideal for a family or friends gathering
Can be served with "tzatziki dip" and "greek horiatiki salad"