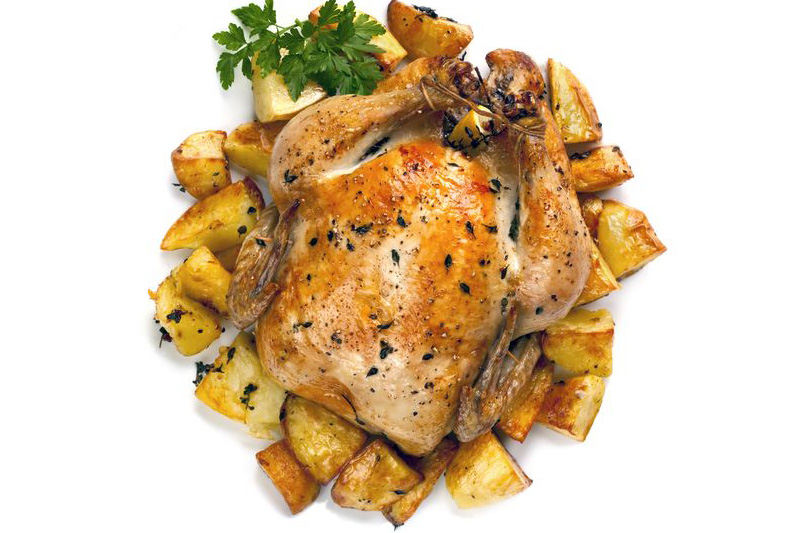 Ingredients for four persons:
1 whole chicken 1-1,2 kg
1 kg of potatoes
3-4 gloves of garlic
1 table spoon of mustard
juice of 1 lemon
zest of 1 lemon
2 tea spoons thyme
1/2 glass olive oil
salt & pepper to taste
Instructions:
Peel the potatoes and cut them in pieces almost an inch thick
Place the cut potatoes in a pan and sprinkle salt & pepper to taste
In a big bowl mix the rest of the olive oil, the zest and juice of the lemon, the mustard and the thyme. Salt & pepper to taste
Put the chicken inside the bowl chicken and cover it with the mix very well
Place the chicken in the centre of the pan with the potatoes and pour in the rest of the mix.
Put a glove of garlin in the chicken and the rest within the pan
Cook in preheated oven at 180 degrees Celcious for 1 hour
tip: Cook for the first 40 minutes covered with foil.