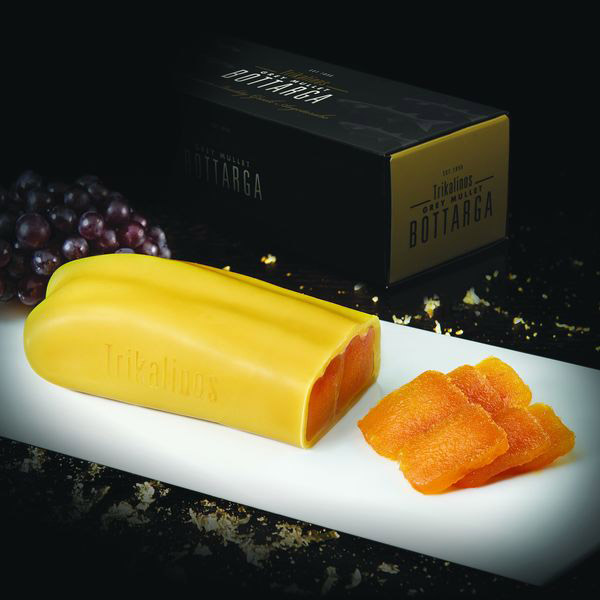 While in Athens a visit to the gray mullet bottarga factory is a "must". The visit is a journey to taste. A journey to tradition that has been passed to new generations and has made Greek Gray Mullet Bottarga (in greek, avgotaracho) one of the 10 best gourmet products worldwide according to Ferran Adria ("reιnventing Food – Ferran Adria, the man who changed the way we eat", by Andew Colman).
In Greece, avgotaracho is produced primarily from the flathead mullet caught in Greek lagoons. The whole mature ovaries are removed from the fish, washed with water, salted with natural sea salt, dried under the sun, and sealed in melted wax
A natural delicacy without preservatives, with high nutritional value and a pleasant long-lasting aftertaste
A visit to "Trikalinos Co", the most awarded "avgotaracho" (bottarga) producer in Greece, will offer a full experience of the product.
A tasting of "avgotaracho" (bottarga) in different dishes will complete the visit.
The visit includes:
Transportation from/to meeting point in Syntagma Square(*)
Visit of Trikalinos Co Bottarga produce company
Guidance through the installations
Bottarga (avgotaracho) tasting
Assistance by CookMed.gr representative
Cost per person: 26,00 euros (minimum participation 4 persons)
(*) Pick up and drop off from clients' hotel available at an extra small cost